PS-14H7 - high profile enclosure
PS-14H7 is compact size, high profile outdoor enclosure, basic model  Enclosure has an internal fixings for base plate inside
Enclosure consists of base part, where is possible to install up to four PG9 cable inlets, closed top cover, rubber o-ring and two INOX screws.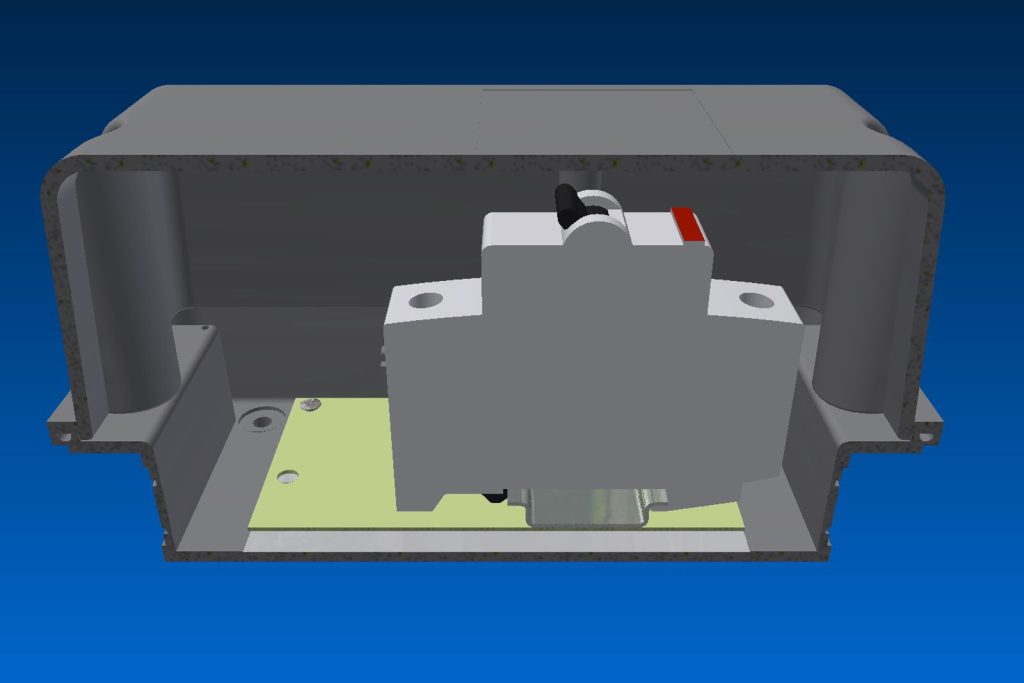 If standard DIN elements installed on bottom base plate, those elements are fully closed by cover. No external access available, but enclosure meets IP67 protection class if o-ring used
Please pay attention to the temperature regime ! Since the box has no ventilation, elements that emit a lot of heat can overheat !

Please fill out this form if you want to receive free samples of our products