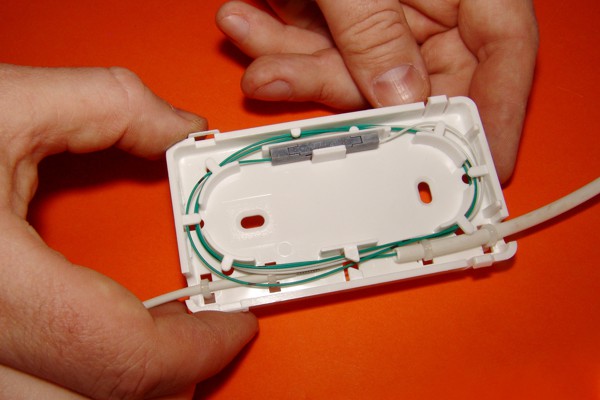 FOS-18 – Mechanical splice enclosure with cable spool
Fiber-optic splicing protection box for FTTH solutions.
Designed protecting of one or two connections, using mechanical splice holder. Enclosure consists of two identical parts. Outgoing tubes or patch cords can be fixed with two plastic strips. There is cable spool where to store fiber reserve.